---
Photo Description
Building a KIS Cruiser
Instrument Panel and Glareshield
by
Bill Schertz, Jan, 2002
---
Enclosed are some early stage photos of my instrument panel installation and fabrication of a glareshield. Still don't know how it will all work out, but comments are welcome.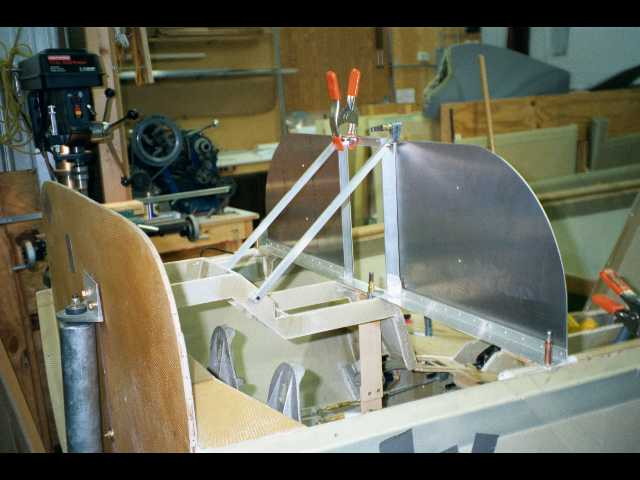 I made a support system similar to John Forester's from the seat area up to the firewall. I decided that it was in need of more weight carrying capability, so I put in a vertical support the extends to the floor directly under the radio stack area. Panel halves are 0.090 aluminum, and are hinged so that by removing 3 screws I can pivot them forward. I also can remove them by pulling the hinge pin.
There are two added braces, located in the center of the curve area extending to the firewall support structure to brace the outer edges of the panel.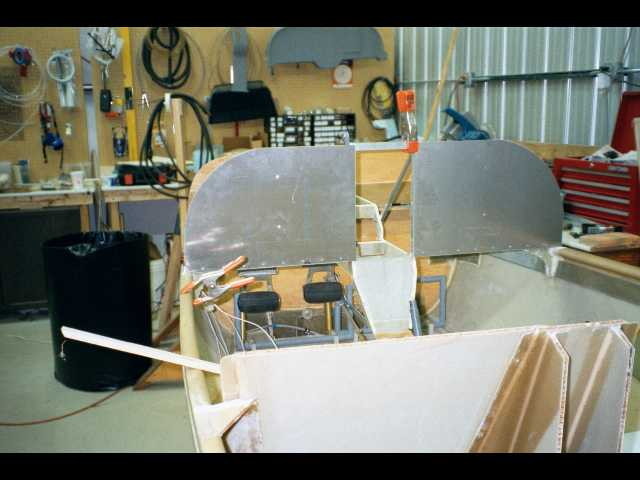 This shows the view from the back of the cabin looking forward. You can also see the molded panel hanging on the wall – not being used. I decided that I needed better accessability, you cannot lay on the floor under the panel in this plane. Too many things poking you in the back. A Blue Mountain EFIS will go in the left panel, radios in the center.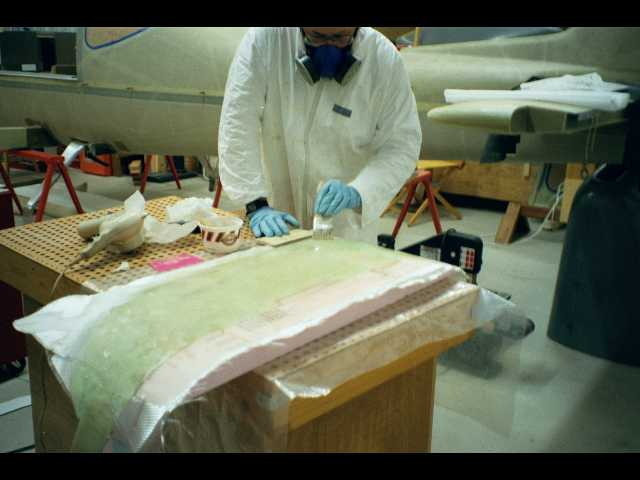 Here I am wetting out a 4-ply fiberglass glare-shield/dust cover for the instrument panel area. It will extend out over the panel by an undetermined amount. Right now it is made with a 3" overhang. Will trim it later. The mold is polystyrene foam with micro over it, and one area with clear packing tape.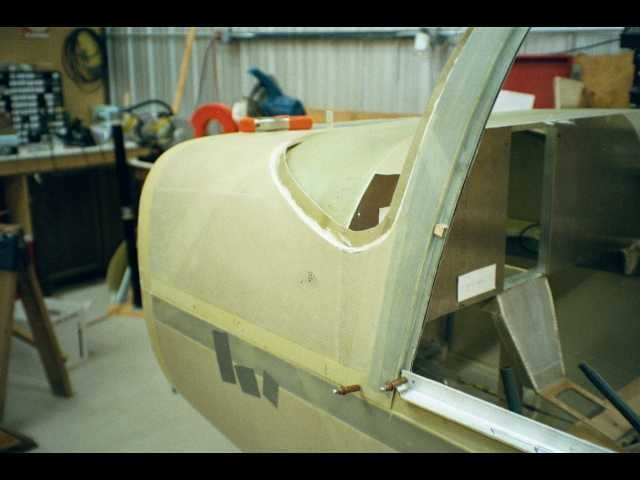 Here it is positioned in place, looking through the pilots side door. It is constructed to allow full depth radios at the top of the stack if necessary.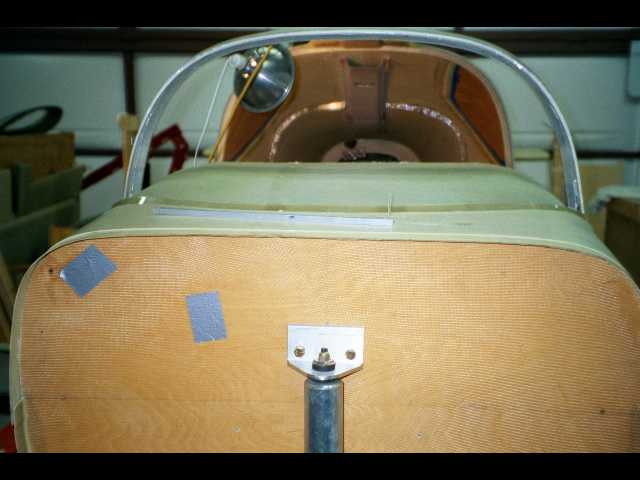 View from the front.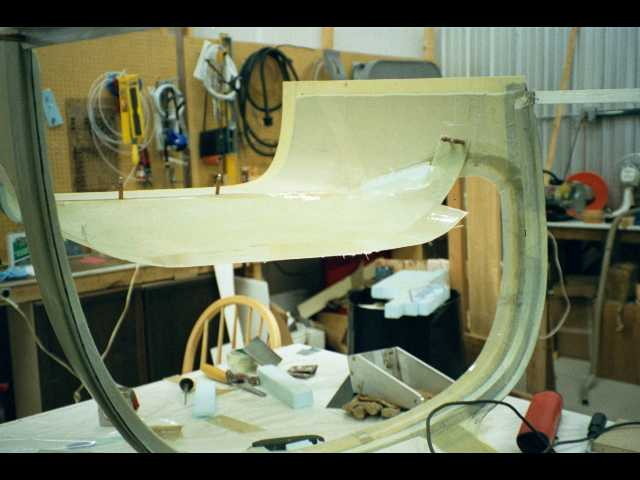 Took the top off, with panel held in place by cleoes, and then have made a layup on the lip of the panel to support the panel when it is right-side up. Don't have those pictures yet.