Pilot / Co-Pilot Seat
---
Seat Selection and Locating
---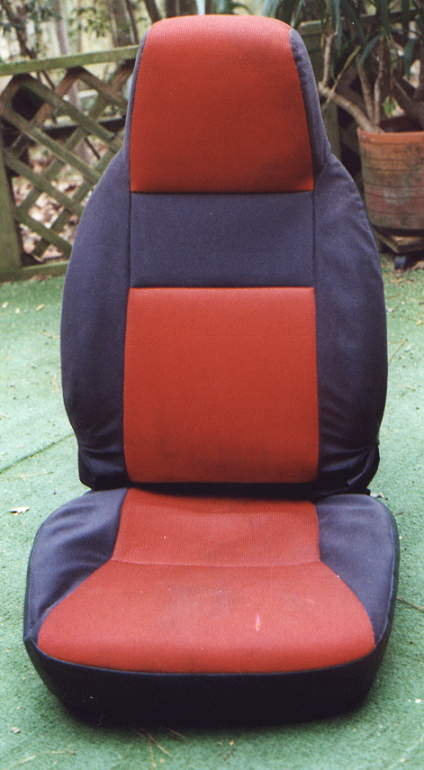 What are the most important things you want in YOUR airplane. My wife and I want to do a lot of traveling around this beautiful country but neither of us like to drive so we want to do it by flying. We plan to spend several hours at a time in those front seats, so comfort and adaptability are very important to both of us. My wife is also fairly short and has always had a problem seeing out of most airplanes. The only thing she has specifically requested I put in the plane was adjustable seats that could also recline. Much easier said than done but I promised I would do it if at all possible. She also asked for air conditioning and a refrigerator but there are limits.
I spent many hours trying to find suitable seats from some scrapped airplanes. All I found were some tattered, torn, and broken pieces of junk at prices that were out of sight. I even tried to design some of my own but found the reclining part combined with the need to flip the seats forward kept getting in my way. Finally, I decided to see if I could find some suitable seats from an automobile.
With all the sports cars available on the market today, I felt that it would be as simple as going to any one of the local wrecking yards and pull a couple of seats out of one of those little two seater sports cars. No problem, an hour or two and we would be in business. No such luck folks! Houston is a big city and has quite a large number of wrecking yards. In fact, there are about twenty on one street alone. That was where I started. Well, wrecking yards are really nice, clean, pleasant places to spend several hours trudging around in the mud and muck trying to find something.
I had taken careful measurements of the space available for the seats. The shape of the fuselage and the position of the center console dictated the width of the seats to be no more than about 19 inches at the base. The backs could be a little wider but would still have to be narrow enough to clear the fuselage bracing behind the front seats. They needed to be able to recline as well as flip forward to allow access to the rear seats. Weight was a very important consideration and so was being able to mount the seats low and flat on rails. Lastly, they needed to look good and hopefully be comfortable. With all the great looking sports cars out there, it would be easy!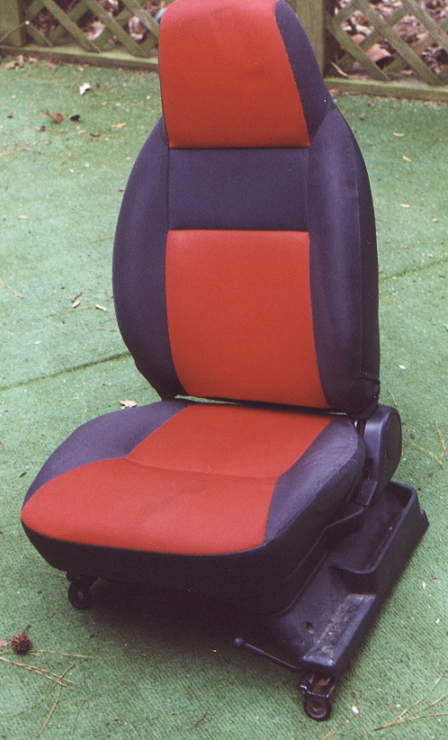 I spent several afternoons visiting the wrecking yards in the one area and could find nothing. Surprising how specialized wrecking yards get. Most seemed to have very few of those sexy sports cars to choose from and the ones I found either had the seats already removed or they were not suitable. I could not believe how wide some of the seats were in those small cars. The narrowest I could find were 21 and 22 inches wide. A couple of narrow seats I found were very heavy or had molded steel bottoms which could not be adapted for my use. I decided to spend one entire Saturday searching until I found something. I planned to spend the entire day visiting yards specializing in those sports cars. A full day blown and no luck.
Finally, in desperation, I decided to return to one wrecking yard I had visited earlier. I had located a pair of seats which were too wide but I hoped could cut down to fit. They were light enough but, after pulling them from the car, I decided they could not be cut, welded back properly and still look good. About ready to call it a day, I decided to make one last exhaustive search looking at and measuring any seats no matter the type of car. The yard had over 20 acres of cars and mud to dig through. With tape measure in hand, I looked into and measured every car and sport utility in the place.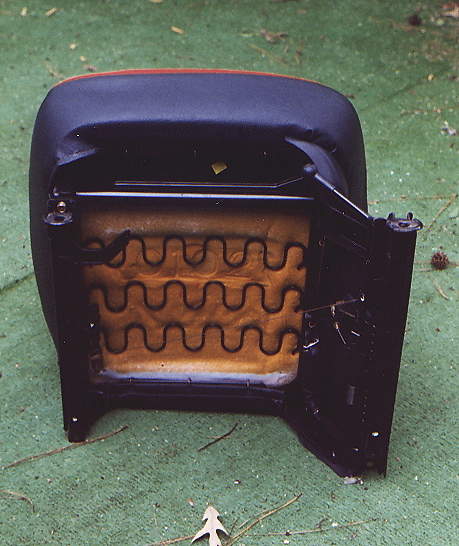 I was not having much luck and had almost covered the entire yard. At the end of one row of cars was one of those funky little sport utility vehicles called Geo Tracker. In the back was a single little jump seat which looked interesting. When I got the doors open, I noticed the regular seats also looked rather narrow. A few quick measurements and I had finally found a pair of seats that were at least within my width requirements. They also reclined and flipped forward. Next, I checked the bottoms and discovered the seats were made with tubular steel frames and wire springs. The base which attached to the rails was welded to the seat and was also tube steel. The seat wasn't great looking but it could be made to fit and was rather light. They had been out in the weather a long time and were in terrible condition.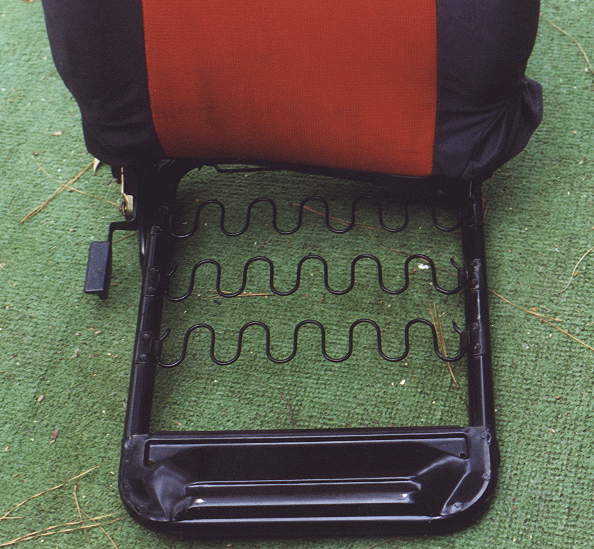 I had found what I was looking for but decided to look for some in better shape. On the last row of cars, sitting on top of another car was a Geo Tracker. It was newer than the first one I had seen, had no damage and was closed up. I checked inside and found the seats were in good shape so I bought them for $150.
.
.
.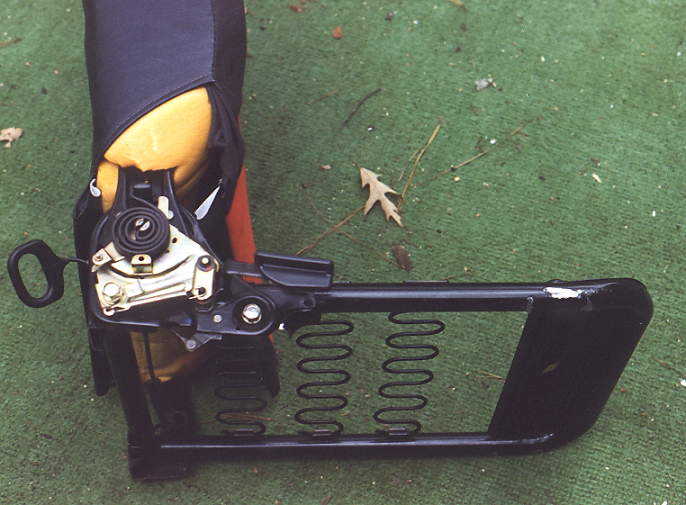 Once home, I stripped the covers off, and removed the bottoms. A couple of hours work with the hack saw and grinding wheel and I had removed the framework down to just the seat frame. The only portion of the original base frame is around the reclining mechanism and is needed to hold that together. A couple of steel tabs will have to be welded to the frames to provide mounts for the rails and the seats will be ready to cover and use.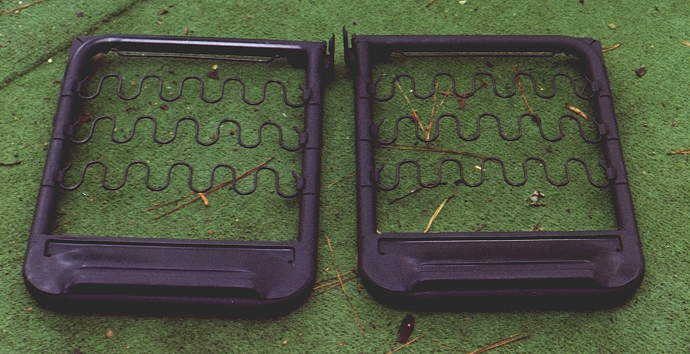 ---