Alfred Rosa - TR-4 Builder
(Click on any image for full size view.)
---
Al has included a number of modifications to his kit. One of the most interesting is a somewhat larger than normal fuel filler cap. This larger cap is to allow for the larger diameter of the diesel (Jet-A) fuel nozzle. Al has got his order in for one of the new 200 hp. diesel engines from DELTAHAWK, INC. (Recreational Diesel Engines).
Fuel filler flange and cap for Diesel fuel
(original cap for comparison)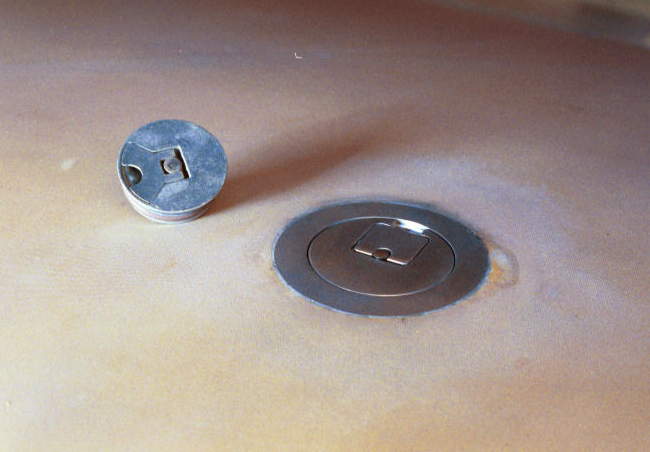 ---



Handcarved Rosewood stick handles
(with PTT) and throtle lever.
4" sealed beam landing lt.
---
Now here is a safety modification I would like a few more details on. Al has made his own leading edge stall warning switch. Looks Great too!
Home made stall warning switch.
Componet parts to the Stall Warning
Device.
The switch consists of an aluminum faceplate contoured to the leading edge, an aluminum body with a wind sensitive vane and two electrical terminals (one insulated and one not). When the vane is forced up during near stall conditions, the arm makes contact with the insulated terminal and completes the grounding circuit for the cockpit alarm ( A Sonalert from electronics catalog). No live current goes through this switch.
| | |
| --- | --- |
| | |
| Wing tip mod, front view. | Wing tip mod for combo nav and strobe lts. |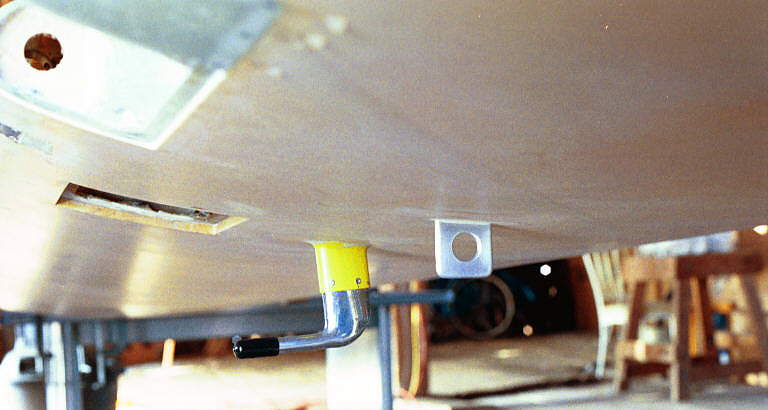 Heated pitot and fixed tiedown ring.
---